Teachers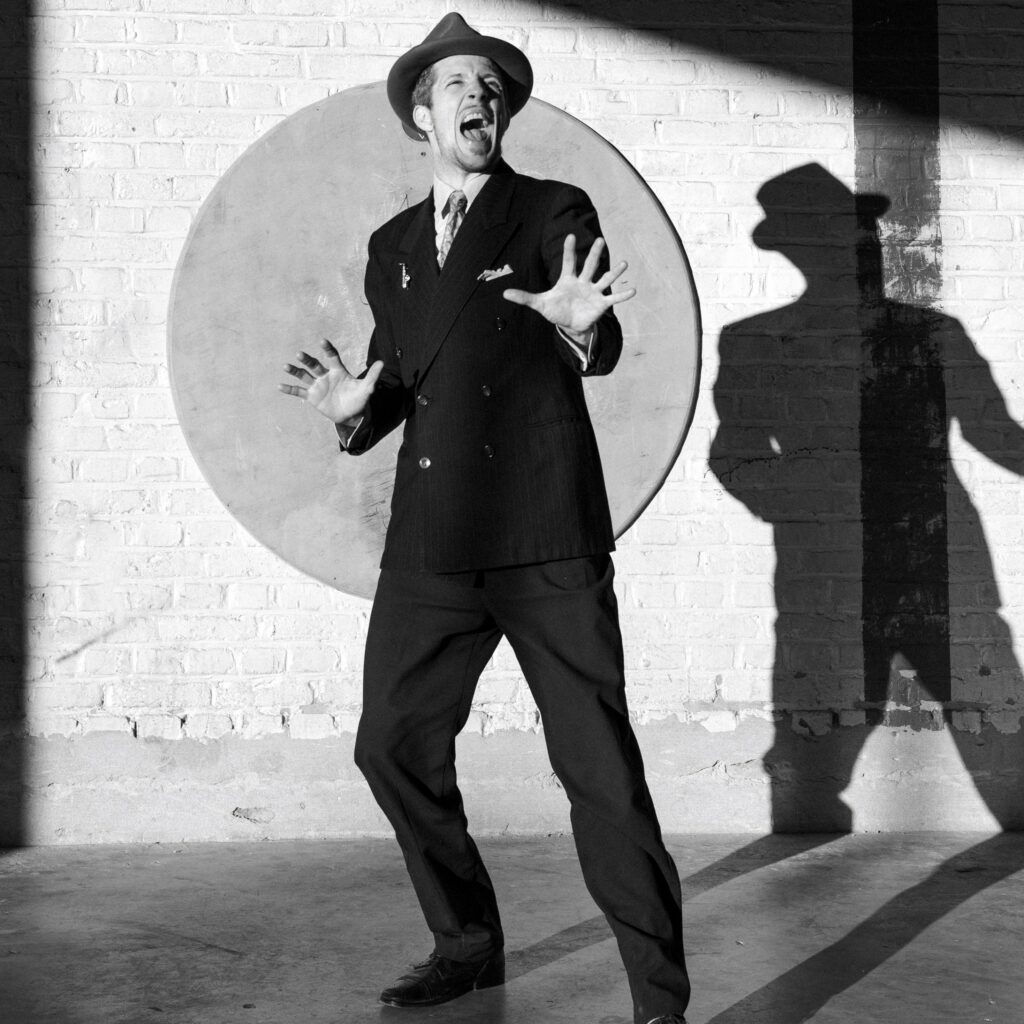 Sep Vermeersch (BE)
Sep Vermeersch is a unique and committed creative. He's a passionate jazz, blues & swing dancer and aspiring expert in the matter. When teaching he prefers holding space as a facilitator. It's all about the 'jazz' process: historical context, personal development and expressing your own style while trying to appreciate this African American art form as a guest.
He also knows how to handle the Dj Booth mixing for dancing crowds or holds the mike when holding space as a sensuous MC. Sep also shapes and organizes events and festivals such as Upside Down, Big City Blues or LouisLou's Dance Madness. The combination of his educational background, playful attitude and daily practice make him a unique person to collaborate with.
His curiosity for the deep ways of jazz, humanity and his successful performances in the sector make him a welcomed guest in various projects around the globe. Get to meet Sep and allow yourself to be shaken with love and groove.
Tamara Lobato Nieto (ES)
Tamara has been connected to dance since she was a child. In Hip Hop especially, competing, training and teaching. It wasn't until 2017 while she was working for Amnesty International in Chile that she was introduced to Swing for the first time by "Swingtiago" (Santiago de Chile).
In a short amount of time, Tamara started developed her own unique style and began sharing her incredible joy in every step and every dance. After leaving Chile, she moved to Granada (Spain), where she taught Solo Jazz classes at the "Hophop Swing". Tamara hasn't stop sharing her dance in new places, first, in Poland where she was studying, and now she is currently in her hometown Madrid, where she balances her two worlds, professional psychology and her creative and artistic swing dancing.
Wherever you meet Tamara, she will always be preceded by her contagious laughter, her overflowing energy, her artistic movement and give it all attitude in every social and every class. For Tamara, the most important thing is finding the groove, transmitting the music, expressing yourself and conversations about improving social and cultural values in swing dance.
Angelina Akpovo (BEN | GER)
Angelina Akpovo comes from Benin, West Africa and begins her training as a dancer in 1975 in Parakou (Benin) in the National Ballet. At the same time, she studies singing and theater at the House of New Arts "Le Pouvoir der Couleur".
In 1980 Angelina Akpovo came to Germany and started her career as a dance teacher and artist in 1983. Since then, she's become the most advanced interpreter of West African women's dances in Germany, performing on numerous stages in Europe with her music group "Angelina Akpovo and Yakawumbu". She works as a choreographer as well as an actor and is the founder of "Alafia", an annual Africa festival in Hamburg.
For years now Angelina Akpovo has been teaching 'African Dance', the traditional dances of West Africa and the hip moves and pars of the disco scene like Coupe' a Decale' et Dombolo. In Hamburg, she has been giving regular weekly dance classes and workshops for more than 20 years, but also enjoys teaching in other cities in Germany and in women's educational institutions.
Angelina combines and conveys the expressiveness of her culture, the feeling for rhythm and body language with the energetic liveliness of her own dance style. Something especially noticeable during her concerts: The audience dances and the joint is jumping.
Franklyn "Slunch" Kaykire (GER)
Franklyn "Slunch" Kakyire is a dancer, performer and choreographer from Hamburg, Germany who started his career in 2006 with background choreographies from Los Angeles Performance. A few years later he learned more dance styles like Hip Hop, House Dance and some Floor Movements from B-Boying.
In 2010 he performed at the world exhibition Expo in Shanghai, the following year in Los Angeles and had the opportunity to test his skills at the L.A. Carnival. Franklyn worked with the Hamburg Thalia Theater and several artists like Eko Fresh and Samy Deluxe. In 2019 he won the Juste Debout Qualification South Korea (Soul) and the Red Bull Dance Your Style Germany.
Franklyn regularly teaches and dances at events throughout Germany. In Hamburg he teaches weekly classes for adults and is also involved in projects for children, teaching them the basics of house dance and an understanding of the elements and rhythms of house music in a playful way.